We've always dreamt of staying in Discovery Shores Boracay. It's the best hotel on White Beach in my opinion and I'm not alone. Many would even say it's the best resort in the whole of Boracay!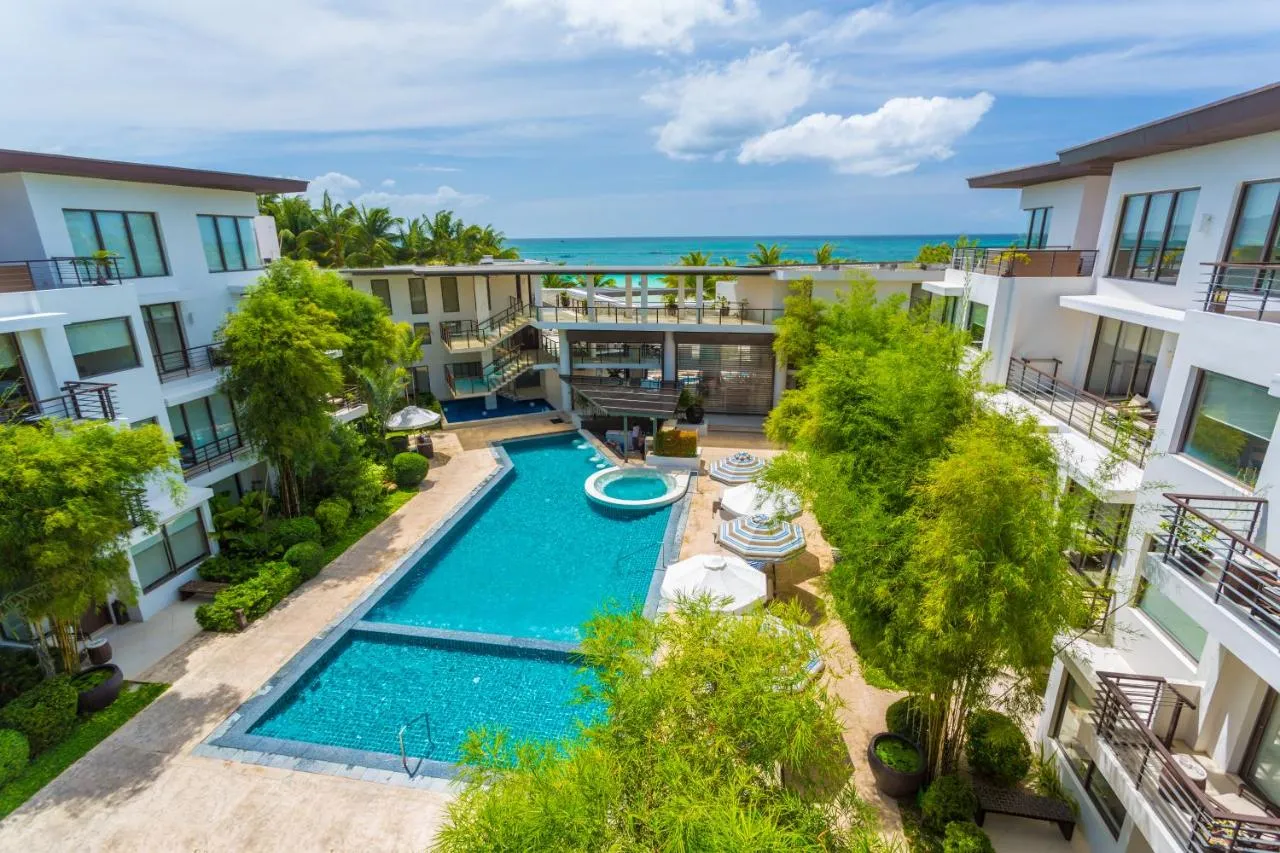 HOW TO GET THE BEST RATES
To make this dream come true, we saved for it and we did not go on many trips so that we could afford our stay and it was also how we celebrated our anniversary last year.
Always check the different websites like Booking, Agoda, etc. and then compare with their in house rates. They offer price matching and additional 10% off if you find rates lower than their direct booking rates.
We also asked them if they offered a PWD discount and booked in advance to get the best rates. Senior Citizens with IDs also get a 20% discount + VAT free if I'm not mistaken, not just on the rooms but also on food.
After the journey to Boracay, we had lunch at the beach front first while waiting to get into our toom.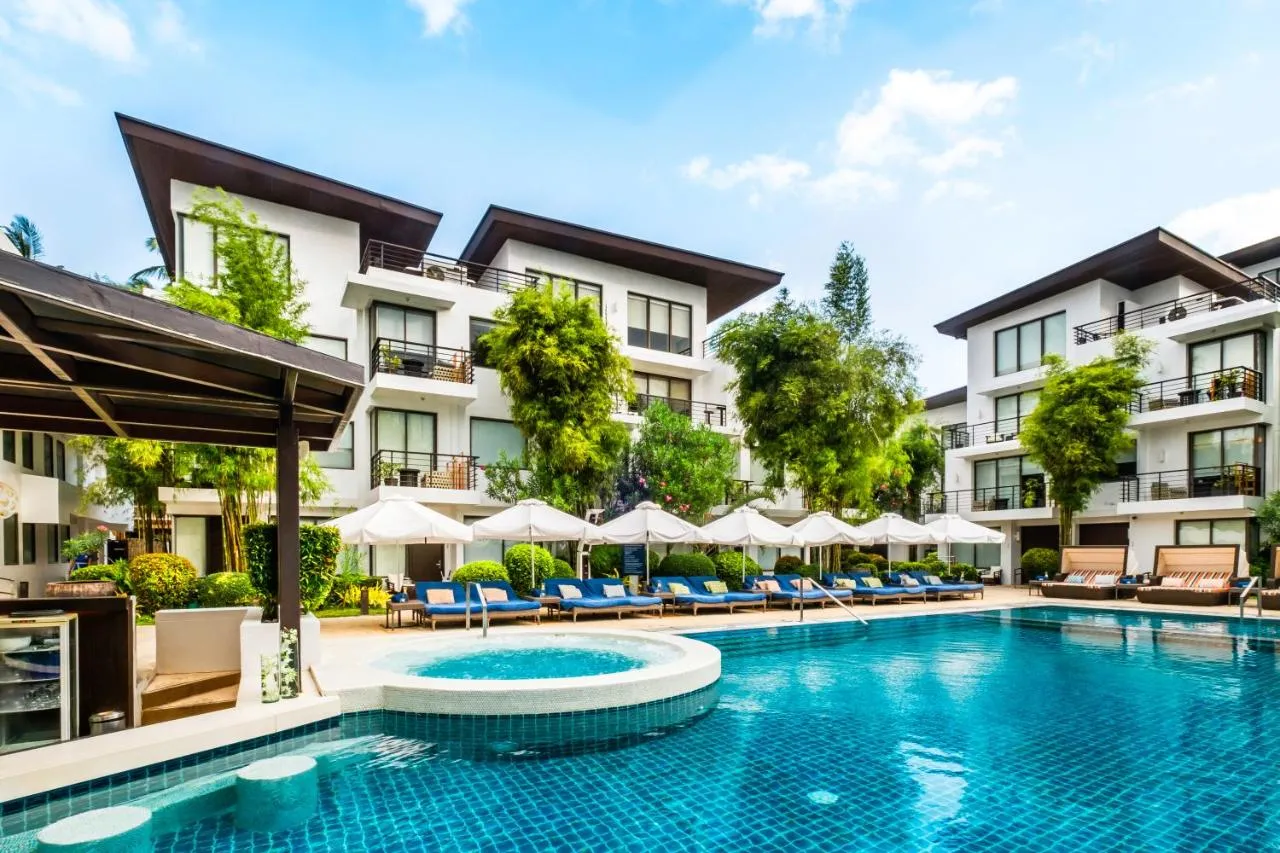 WHAT CAME WITH OUR STAY
daily breakfast at Sands Restaurant
Roundtrip land and boat transfers from and to Caticlan Airport
Complimentary WiFi access
Welcome drink upon arrival
Complimentary shuttle service between Stations 1-3 (subject to availability)
Relaxing foot wash amenity in-room
Complimentary refreshments welcome snack tray in the room upon arrival
Special Turndown amenities
ONE BEDROOM SUITE
Our room was a one bedroom suite with a living area which they set up as a bed for DiploBaby and Yaya B!
We loved the room so much! It had it's own balcony looking over to the pool, but it wasn't noisy at all.
We were delighted by the treats that greated us as we went in. They even had a giant bear to lend DiploBaby and a small one that he could take home.
There is a minibar which was well stocked with complimentary nespresso, water in glass bottles that are refillable and yummy teas and a water kettle.
We brought DiploBaby's travel bottle rack which is super convenient for drying his milk and water bottles.
There is a closet outside and also inside the room. We love ample closet space especially because we do not travel light!
They were so sweet! They even personalized some welcome treats for us! I have never met such level of detail in all my travels!
The Padan water was so refreshing and perfectly iced because we were parched from the heat of travel!
Look at the jeepney and DFA logo! Amazing!
There was also a complimentary foot wash for each one of us! What a treat. We asked them if we could schedule it that night. It was a relaxing way to cap off our day.
I loved the modern design of the room!
We also got complimentary beach bags and some sunblock.
Our bed was very comfortable and there was also a TV inside our room. The generous bed was 2 combined which is fine with me and TD because we are used to a German style bed, which is what we still have to this day!
The balcony is functional with hanging rods for wet bathing suits! You can also hang out here and have a drink or your coffee!
The bathroom is super convenient with a separate door for the toilet and the shower. The tub is separate too. This is great for a shared bathroom, because one can be peeing, while another one showers. Or our son can be bathing in the tub, while one of us is showering.
I like that they use mostly biodegradable boxes instead of plastics for the toiletries. And one of my pet peeves is usually plastic sticks for cotton buds so I was really happy to see that they had carton sticks.
They have lotion, shampoo and bath gel in big refillable containers so there are no small plastic bottles here. The shower has a convenient bench which my hubby liked. He had a huge operation in his leg to remove the cancer so having a sturdy seat is good for him.
They also had a bench which was perfect for DiploBaby to reach the sink. They thought of everything!
I love the design of their umbrella holders for each room! The clear umbrellas are also awesome and super minimaluxe don't you think? I've always wanted a clear umbrella coz it helps you see while still protecting you from the rain.
This is the walk way to our room and I am just so in love with how #jungalowstyle it is! The greenery is so soothing and welcoming!
NIGHTLY TURNDOWN SERVICE
Every night we would come back to a different treat in our room. This has never happened to us in any hotel that we stayed in. This trip was our anniversary celebration because we weren't able to celebrate it earlier.
DiploBaby got a kick out of the bunny shaped towel arrangement by Roshiel and Rose. I love that it's so personal! The puto pao was consumed before I could take a pic!
Another night, another treat! They even gave DiploBaby sand toys which we appreciated even if we brought out own.
Goodnight mats for our feet! We usually keep our pajamas in our packing blocks to keep them nice and clean.
DiploBaby and Yaya B were very comfortable on the sofa outside.
Good morning! I always feel like a queen with a green canopy walking through this way!
MY IN-LAWS' POOLSIDE JUNIOR SUITE
Since my in-laws are seniors we asked that they not have to climb up stairs for their room. It was super convenient for them because the pool was right outside.
They had the same welcome snacks. They also had dried mangoes and nuts.
My in-laws who are not really beach people really loved their stay. They felt super pampered and it truly was a luxury vacation for all of us. We feel so lucky to have had this trip last year. It was also a wonderful way to celebrate our 11th anniversary considering we never got to celebrate our 10th anniversary because we were still in the thick of battling TD's cancer.
I really hope to return to Discovery Shores one day. My dream is to stay in one of their signature suites that have a lap pool! Though these rooms are not as near the pool or the beach, so it might not be okay for Seniors and PWD. I hope we get to go before we are posted overseas again.
Perfectly positioned in Station 1 of White Beach, experience the powder-soft white sand, fiery sunsets and pulsating nightlife of the world-famous Boracay Island.

A member of Preferred Hotels & Resorts vibrant Lifestyle Collection, the 99-suite luxury resort is consistently listed in Travel + Leisure's World's Best Hotels and has been recently awarded as one of the Top 10 Best Hotels in the Philippines by DestinAsian Magazine's 2020 Readers' Choice Awards.

DISCOVERY SHORES
RELATED READS:
They don't really have rooms in Discover Shores, they are all called suites and for a reason!
Facebook • Instagram • YouTube
Station 1, Barangay Balabag, Boracay Island, Malay, Aklan 5608 Philippines
+63 2 7720 8888 • reservations@dsb.discovery.com.ph
TripAdvisor • Booking